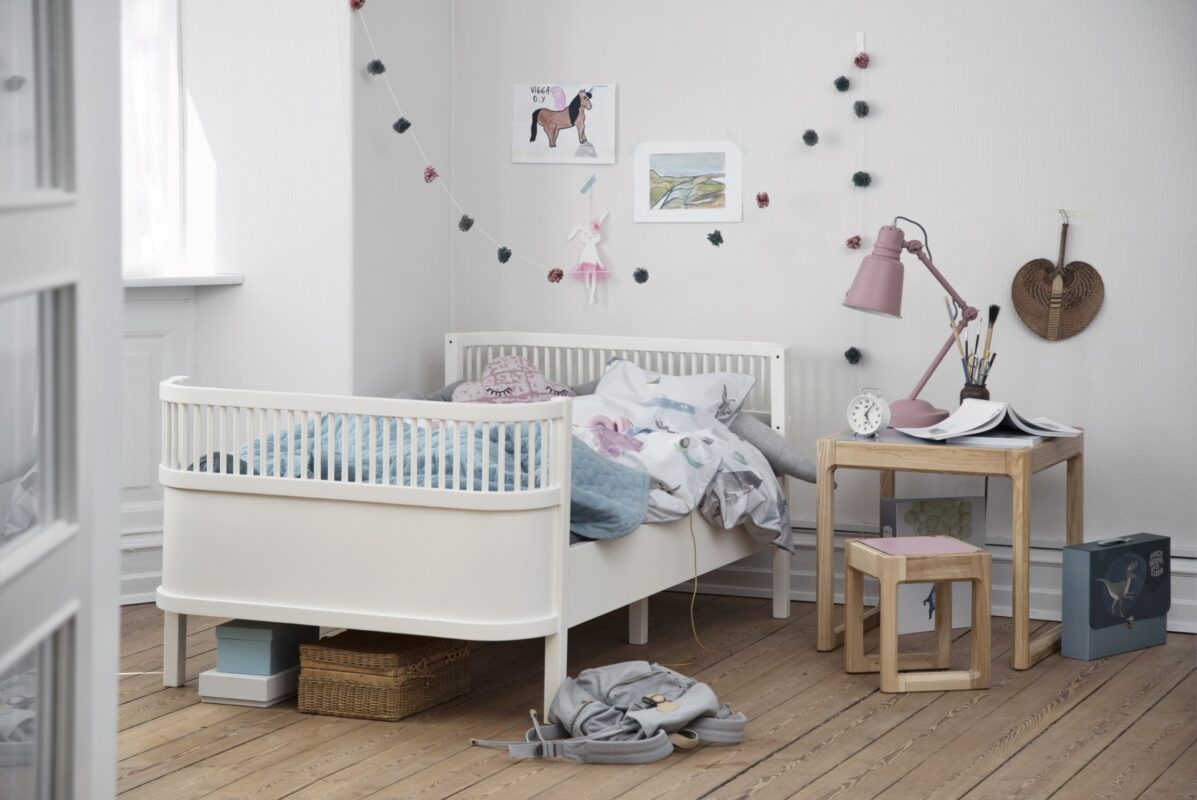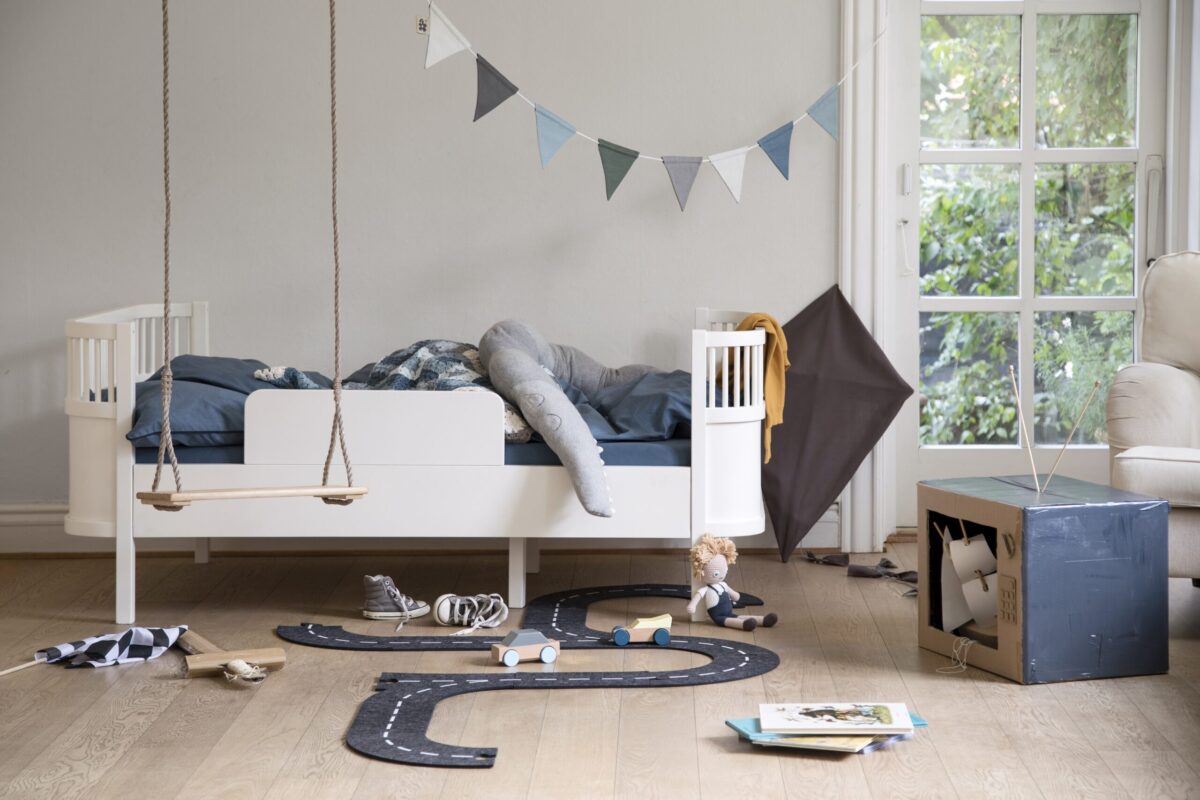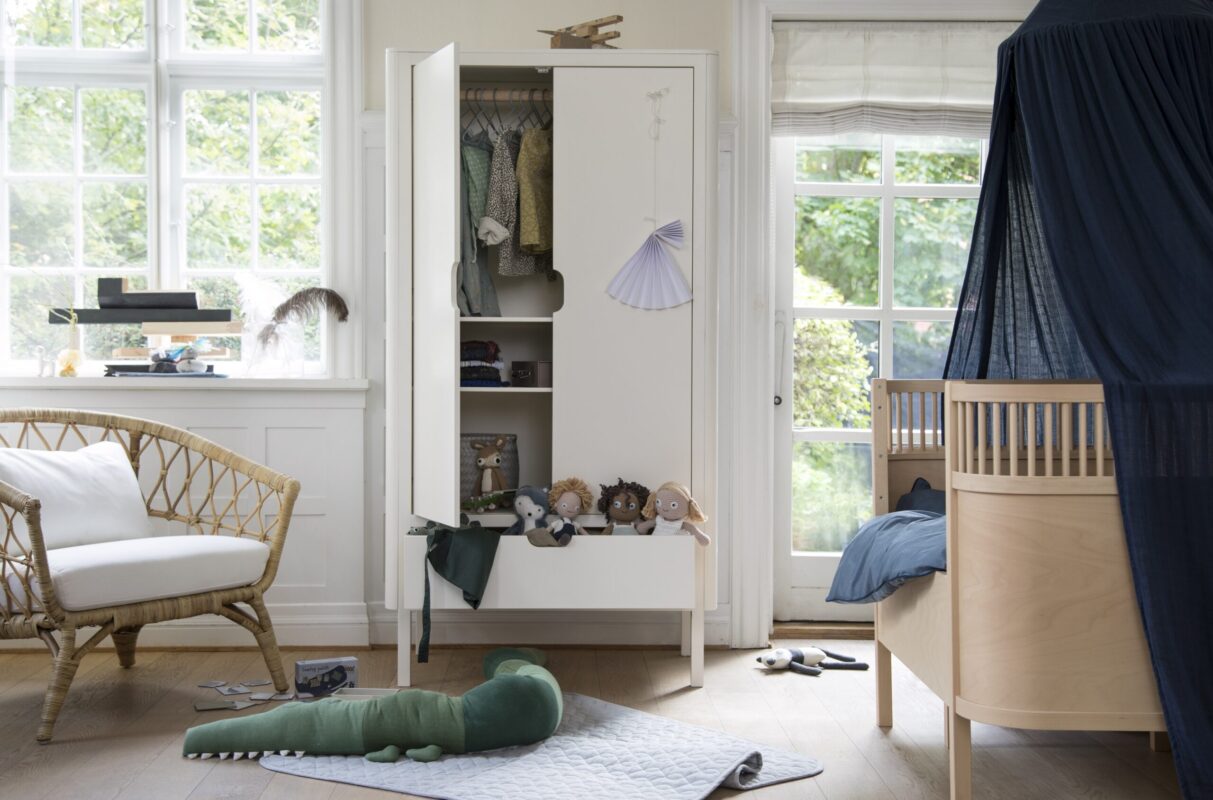 Sebra – Innovative modern design
Sebra Interior is Danish design and has since 2004 been designing quality furniture, textiles, toys and accessories for children, their rooms and surroundings.
The history
Sebra was founded by Mia Dela in 2004. Mia left Kolding School of Design in Denmark in 2001 as a trained designer. Mia then worked for several years as a designer.
She became mother for the first time in late 2002. During this period, she started to decorate a room for her son Gustav. She did not find any children interior collections on the market that were to her liking in quality and design.
This was the start of Sebra.
Sebra Interior is about modern design and an innovative choice of colours, combined with old kinds of hand crafts such as crocheting and knitting. A large part of the collection is handmade and of natural materials such as wood and cotton.
Safety and quality are of very high importance for Sebra.
The Sebra Bed at Designnut
The famous Juno bed was designed by the Danish architect Viggo Einfeldt in the years 1942-43. He designed the bed in a timeless and precious design, based on the idea that the bed should be able to grow with the child and be safe. It could be expanded from a baby cot to a junior bed as the child grew older.
The bed's design is extremely unique and distinctive, and was very special for that time, as it focuses on the safety of the child. The beautiful bed soon became very popular and is today, considered to be a Danish design icon.
The Juno bed and Viggo Einfeldt are listed under the category, "Children's Culture" in the Danish Cultural Canon consisting of 108 works, all representing the essence of Danish heritage, indispensable Danish works of art and Danish design icons.
In Denmark, the Juno bed design classic is also known from a number of "Far til Fire" family films, where the bed belonged to the protagonist Lille Per, always with his toy elephant on tow.
Relaunched as The Sebra Bed
Unfortunately the original Juno bed did not live up to moderne European safety standards, so in 2016 Sebra acquired the design rights from the granddaughter of Viggo Einfeldt with the intentions of updating it.
The timeless and beautiful design of the original Juno bed that grows with the child – is all expressed in the new, redesigned Juno bed – the Sebra bed.
The changes have been made by taking into account the design of the bed. Therefore, the bed is made proportionally larger in relation to the original design, the bed can now be raised when used for a a baby cot in the first few months and installation of the sides are now more user friendly.
As a result, the current bed lives up to the required standard, and retains the original appearance and the timeless lines as far as possible.